Imagine a world where business meeting meetings are fun. This isn't a dream, there are many ways liven a up a meet up and if you live in the city of angels, we have plenty of ideas for you.
Business meetings can be incredibly productive but quite boring at the same time. There are a few fundamental reasons why employees find these meetings to be excruciating:
● They do not feel seen or heard.
● Meetings are monotonous.
● They do not feel a connection to the group or the topic.
● The purpose of the meeting is unclear.
● The agenda for the meeting is unclear.
● It is their 5th meeting of the day, and they are SO OVER IT.
Meetings don't have to be a snooze-fest, especially in a vibrant city like LA. Here are a few fun ideas to help address these concerns and bring a bit more excitement to your next business meeting in Los Angeles.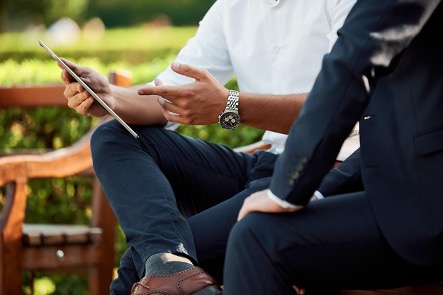 Change up the location
Are your business meetings always held in the same stuffy office with the grey chairs and the grey walls and one small window? This drab setting doesn't exactly provide inspiration for a good meeting. It's time to change it up!
Consider picking a unique Los Angeles meeting space. There's no shortage of quirky spots to inspire your team, like Universal Studios Hollywood and Hollywood Museum. (Yes, they both have meeting spaces for rent!) Whatever you choose, a new, unexpected physical space will spark involvement and intrigue.
Pro tip: Pick an odd time to start the meeting. Try 9:22 or 8:13 — something to make this meeting stand out from the rest of their day.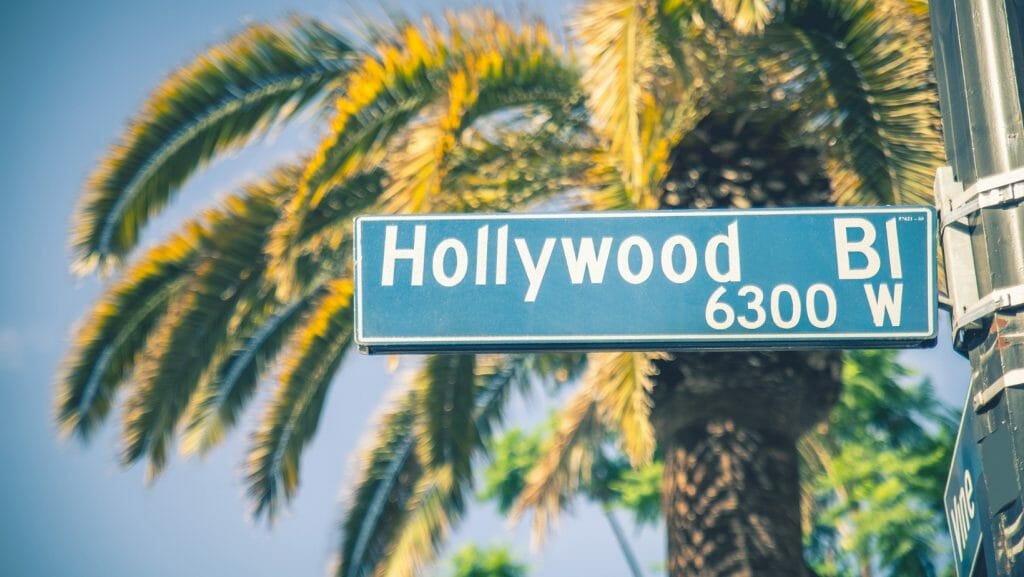 How to invite someone to a business meeting
Set them up for success
Provide your team members with all the tools they will need to have a successful business meeting:
● Make sure they know when the meeting is, where it is, and how to get there.
● Send them documents in advance to give sufficient time to study up and arrive prepared.
● Send a reminder email the day before the meeting to ensure they have received all the info, and ask if they have any questions.
Then, if possible, assign roles for the attendees. These don't have to be intensive, but you'll need someone to take the minutes, take attendance, and maybe help with setup. Give simple tasks to a select few to give them an incentive for the meeting.
Provide food, coffee, and water
There is nothing more distracting than being hungry or thirsty during a meeting. How can you concentrate if your stomach is rumbling and your mouth is parched? Provide snacks (maybe even finger sandwiches if it suits the timing), water for hydration, and coffee for energy. When you book your Los Angeles meeting space, be sure to check if there's a kitchen or catering on-site.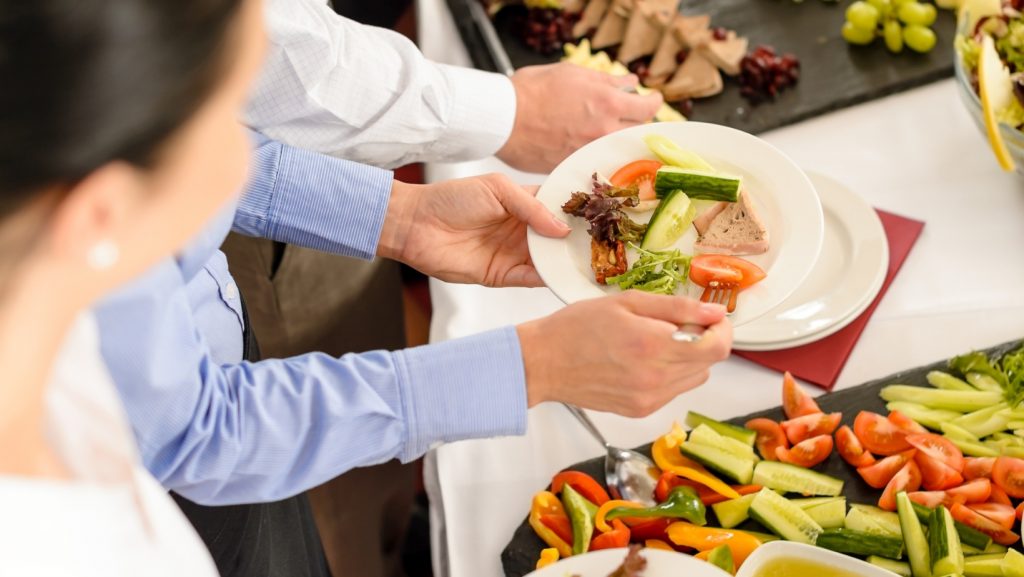 Provide snacks (maybe even finger sandwiches if it suits the timing), water for hydration, and coffee for energy.
Lead by example
Be entertaining! You are the leader of this outfit. Set the tone for the day. This doesn't mean that you need to sing and dance for them (though, if it fits the mood…), but do your best not to be boring. Have some soft music playing when they walk in the room. Make sure there are interesting things for the eye to catch that aren't necessarily distracting. For example, you could open windows so you can see the landscape, add color to the room, or wear a fun shirt.
Review the agenda at the beginning of the meeting
Your attendees have received the agenda ahead of time, but these people have busy lives. It is possible that they either didn't read it, or they did and forgot every detail. Remember, this is not the only thing going on in their lives. Briefly summarize the agenda at the start of the meeting. If you create that certainty in the beginning, that's one less thing for your colleagues to worry about. They can then focus and prepare for the coming discussions. Giving clear instructions on the intention of the meeting is also a great way to keep the discussions focused on the main topic.
Play icebreaker games
Come up with a few games to break the ice! Your attendees come from a variety of experiences, so you will have varying levels of emotion, enthusiasm, and confidence at this table. Participating in icebreakers is a great way to get everyone on the same page from the beginning. If the members don't know each other, try get-to-know-you games like Two Truths and a Lie. If they are more familiar with each other, play something like Ball Toss, which is a variation of the Talking Stick exercise.
Listen and engage
The quickest way to lose someone in a meeting is to make sure they are unseen and unheard. Don't let this happen. As the team leader, you must guide them and hold their attention. Make sure to be an active listener and discourage outside chatter. Engage with whoever is speaking and acknowledge that you have understood their point of view.
Compliment, encourage, coax
Everyone enjoys a compliment. And everyone's favorite word is their own name. Be respectful and use everyone's name as often as possible (without making it awkward). Compliment their ideas, encourage engagement, and coax interaction throughout the meeting to ensure everyone is involved and invested. Ask them questions like, "Jodi, what are your thoughts on this? What do you think we can do to make it better?"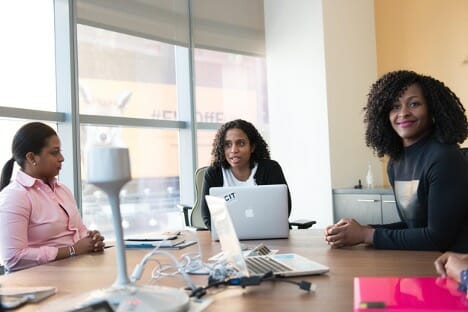 Incorporate movement
Get these people moving! If you notice their shoulders starting to droop and their eyes getting heavy, get that blood flowing again. Know what physical activities each team member can do and plan some movement throughout the meeting. Stand up when you're speaking, have everyone shake out the tiredness, do a crescendo clap or drumroll on the table. This will break up the monotony of the meeting and get energy levels back up.
Alternatively, schedule some time outdoors before, during, or after your meeting. Clear your mind with a walk in Griffith Park or Los Angeles State Historic Park.
Timers and timing
If your meetings tend to run over on time, bring a timer. Delegate one person in the room to be timekeeper and designate an amount of time per topic. Then, they can start the timer when a topic has begun and stop the discussion once the timer beeps. There should also be an overall meeting timer set so everyone knows exactly when the meeting is going to come to a close. And for heaven's sake, end on time. Everyone will feel better and more productive for it.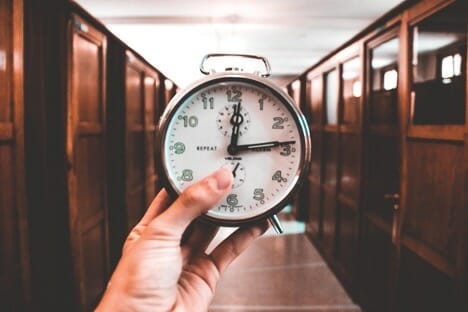 Liven up your next Los Angeles meeting
Those are just a few ways to liven up a business meeting to encourage participation and personal involvement. Not all of these will work for everyone and every meeting, but hopefully, you can use these as a jumping-off point to fit your particular situation. Now go host the best meeting any of those people have ever attended!
Sources: