In January 2021, Michigan became the 15th state to legalize online sports betting after receiving authorization from the Michigan Gaming Control Board.
Residents in Michigan love sports, and they are enthusiastically taking part in using mobile devices to place bets. Online casinos and sportsbooks will offer punters and players new ways to engage with themselves. It will also help state and local communities earn taxes and payments from betting revenue.
Michigan made sports betting legal in 2020, and starting January 2021, it also started allowing online betting. This was the much-required push that many sportsbooks operators in Michigan required to put forward their online sites. Of the many brands that debuted in Michigan after the legalization, prominent names include DraftKings, Barstool Sports, William Hill, FanDuel, and BetMGM.
From what we know, online sports betting was a gamechanger for betting revenues. Traditional sports betting only contributed a small fraction to state revenues compared to online betting in most states. For instance, 90 percent of all wagers are placed online in New Jersey, the state with the most money gambled on sports in the US.
So, how popular are online sports betting in Michigan?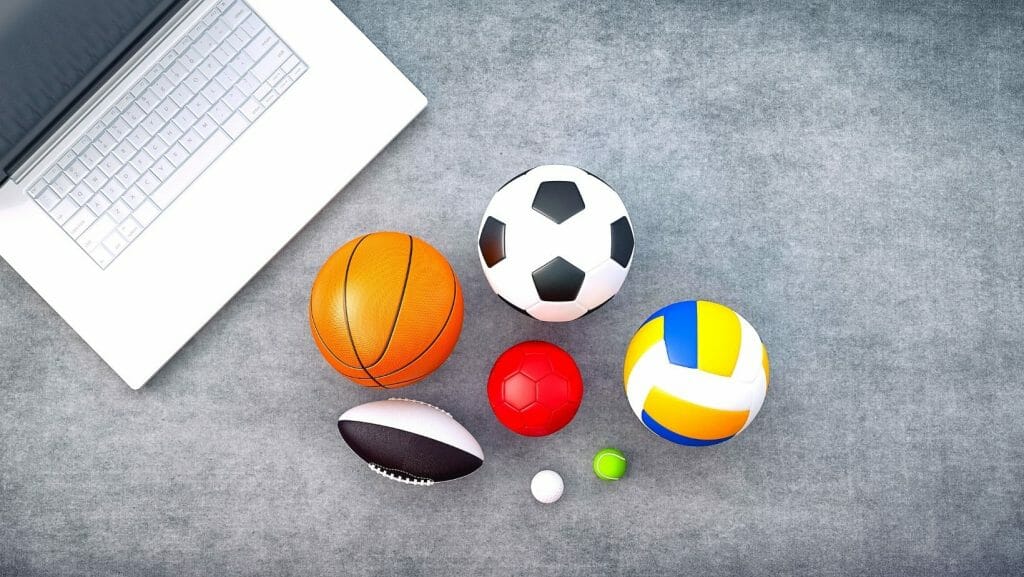 The Sports Betting Economy in Michigan: Statistics
The legalization of sports betting and online casino gaming has made Michigan one of the top markets in the country. According to the Michigan Gaming Control Board, the internet sports betting operators earned a gross revenue of $9.5 million in February from $301.9 million in wagers.
Even amidst the typical summer slowdown, the sports betting activity in Michigan continued faring well. However, the same data published by the Michigan Gaming Control Board also noted that the two segments of online gambling had remained a little cool from its initial spike to open 2021.
What's more, during the month of June, sports betting operators in Michigan witnessed $253.1 million in bets even amidst the relative inactivity among professional and college sports. This, paired with the sports betting that happened in traditional casinos, resulting in a total bet of $259.4 million, which is 0.7 percent higher than in the month of May. Even in the month of March, when sports events are plenty, the operators only saw $383.7 million in bets.
Between January and March, sportsbooks in Michigan grew massively, and from April, the industry slowed down. Currently, sportsbooks are in an excellent position for a ramp-up with the NFL approaching. Until then, they also have other opportunities to rely on, such as the Tokyo Olympics currently in action and the recently concluded NBA Finals.
In June, the gross revenue for online sports gambling surged by 28.2 percent from the previous month, resulting in $24.9 million in bets, up from $19.5 million last month. It also bagged $16.8 million in taxable revenue, generating $1.4 million for state and local taxes.
On the other hand, revenue for online casinos and poker rooms saw a disappointing fall in revenue, which was $89.2 million in June, a 4.9 percent drop from last month. As a result, the online gambling industry bagged $66.2 million in taxable income, resulting in $13.7 million in state taxes and $5 million in local taxes.
Leading U.S. Sports Betting Markets By Handle June 2021 📊

1. New Jersey: $766.9M
2. Nevada $545.5M
3. Pennsylvania: $420.2M
4. Michigan: $259.5M
5. Indiana: $246.3M
6. Colorado: $229.8M

Illinois has yet to report June numbers but posted a $507 million handle in May 2021.

— Roundhill Investments (@roundhill) July 30, 2021
The Future of Sports Betting in Michigan
In order to operate legally in Michigan, online sportsbooks must be connected to one of the commercial casino operators (3 in total) or the 12 federally recognized Native American tribes that manage the 23 tribal casinos in the state. While operators can only use one internet sports betting platform, they can each have an app integrated with its corresponding online casino site.
With that being said, Michigan is all set to be a huge sport betting market in the future. After all, the state has legalized all forms of online gambling other than sports betting. A lot of online casinos in Michigan are already live, with many other preparing their debut. If you look at the complementary effect that gambling had on New Jersey, you might already expect a similar scenario to play out in Michigan.
Michigan has been a competitive marketplace for all forms of gambling, including sports betting. Hence, a lot of brands will try to enter this market, considering the large population. All of this will contribute to making the state a gamechanger in the country, especially known for sports betting revenue and wagers.