If you're going to college for the first time, you'll undoubtedly spend days trying to figure out what to bring with you.
Regardless of whether you're a heavy packer or not, it's possible to spend a lot of money and time deciding what to take to the university, particularly if you like being ready for everything.
But keep in mind that college life is not that different from living at home—with the exception that you won't have parents to wash your favorite t-shirt or provide you with all elements of comfort. To help you pack your bags, Assignment Partner professionals have put together this checklist. Read on to see which things are worth bringing with you and which should you leave behind.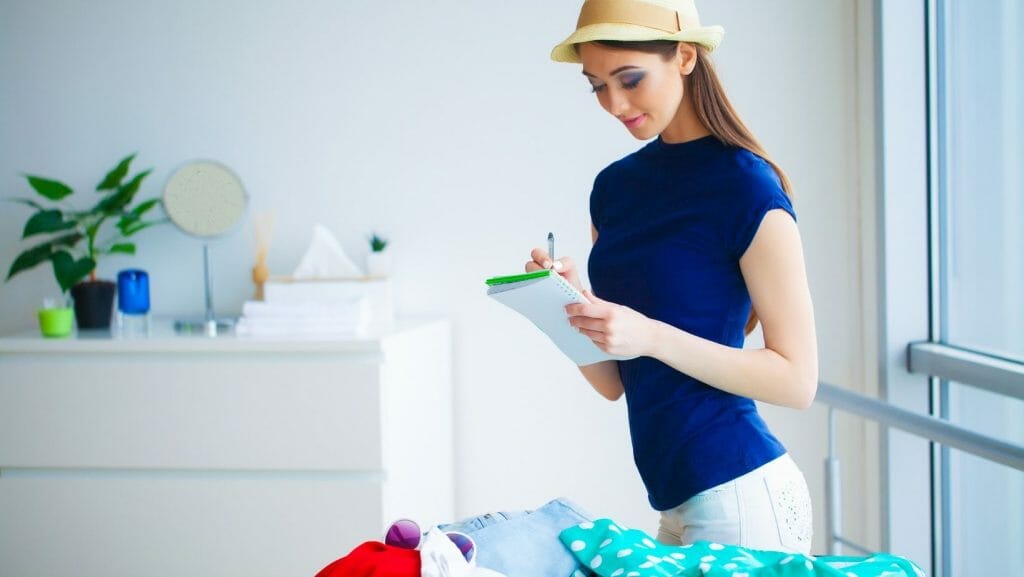 University Checklist
There are various categories of stuff that you should bring to the university. Since the complete checklist is extensive, use it as a reminder to ensure you don't miss anything important.
Kitchen Essentials
Kitchen tools are essential in everyday life, especially for college students. You'll need these to make your meals for the entire day. So, don't forget to include the following on your checklist.
Saucepans and a frying pan

Chopping board and knives

Knifes

Bowls and plates that are microwavable

Glasses and mugs

Baking tray

Bottle or can opener

Dishcloth

Vegetable peeler

Grater

Cling wrap

Tinfoil

Student recipe book

Kitchen towels
Stationery Essentials
The following stationery items are among the most crucial to have on your checklist when entering college:
Pencils and pens

Ruler

Highlighters

Staplers and erasers

Organizers

Notebooks

Hole punch

File paper
Bedroom Essentials
Most university dorms offer basic bedroom furniture, so you shouldn't bother about bringing your bed or desk with you. You can also grab one or two chairs there. A wardrobe is present in every room as well. Even so, it's always a good idea to double-check everything, particularly the bedroom space. The following are the bedroom necessities you need to take when you're starting in a university:
Blankets

Laundry basket

Hangers

Wall clock

Cushions

Desk fan

Storage bags

Small mirror
Bathroom Essentials
The bathroom basics are the most critical things you'll need when you start college. You'll need these for daily hygiene to appear fresh and clean.
Bath and hand towel

Shampoo

Hand soap

Nail cutters

Hairbrush

Toothbrush

Toothpaste

Sanitary products

Toilet napkin

Hairdryer

Hair straightener

Plasters

Shaving stuff

Face cleanser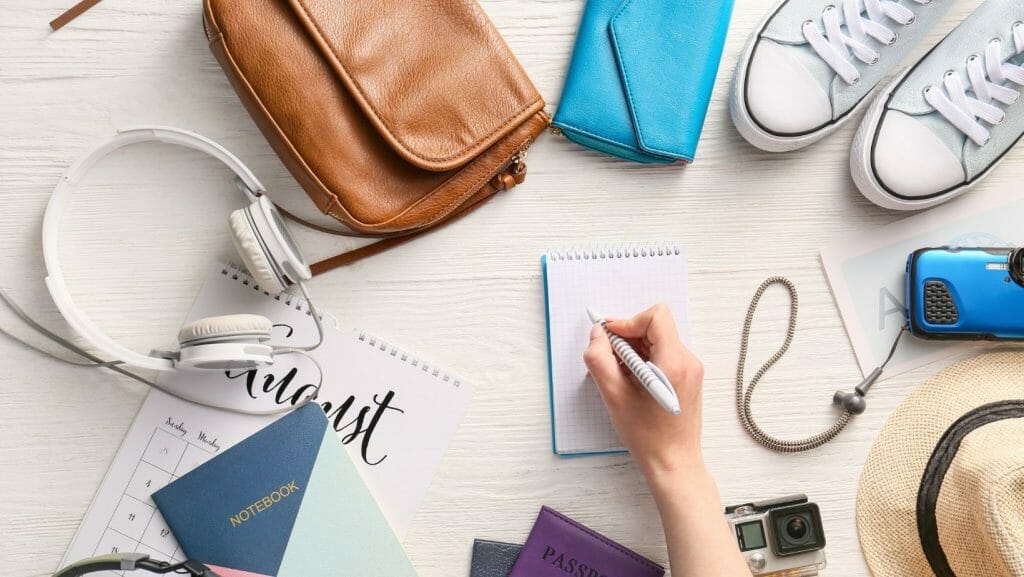 Health Essentials
When starting college, students should keep a well-stocked medicine cabinet in their dorm so that they don't need to go outside to get medications if they feel unwell. The following are some of the health necessities:
OTC medications such as fever reducer and painkiller

Allergy medication

Insect bites relief

Colds and flu medication

Sanitary essentials

Alcohol

Tissue
Clothes
It's crucial to have a variety of clothing so that you can prepare for the seasonal changes, whether it's hot, rainy, or cold. Wearing comfortable and appropriate clothing will assist you in warding off illness.
T-shirts

Dresses

Skirts

Sweatshirts

Jumpers

Winter coat

Jeans

Socks

Trousers

Raincoat

Underwear

Gloves

Pajamas

Jacket

Hats

Tie

Swimwear

Gym clothes

Slippers or shoes
Other personal needs include:
Watch

Umbrella

Handbag

Backpack

Cash

Padlock

Musical instruments

Iron

Drinking bottle
Foods
Here are the food checklists to keep your dormitory pantry well-stocked so you can begin your school year off to a good start and stop the cycle of lousy dining hall dishes and noodles.
Oats

Yogurts

Bread

Canned soup

Beans

Cheese

Oil

Milk

Tuna

Pasta

Rice

Basic spices, such as pepper and salt

Frozen vegetables

Milk, coffee, and tea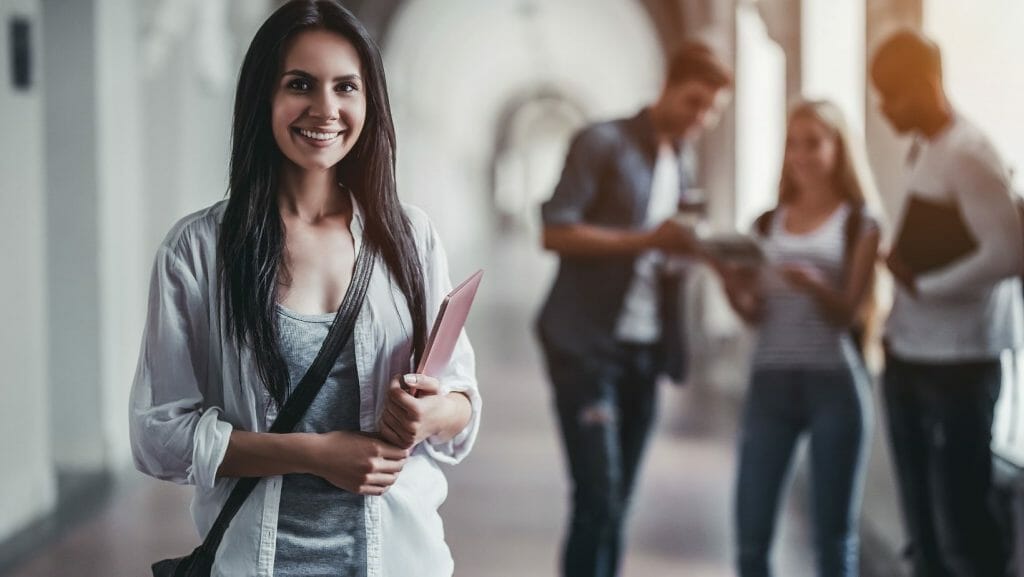 Link To The Best Writing Company
The link to the top writing services should be the last item on your university checklist. Whether you're a first-year newcomer or not, being a student may be quite challenging. You have a lot of responsibility and a lot of hard work to complete to acquire the grades you wish and attain the highest levels of academic achievement possible.
Furthermore, you must carefully manage your schedule, listen carefully in all of your classes, complete all of your schoolwork, and so much more, all while attempting to make time for social activities and family obligations. It could be challenging to stay on top of all the different parts of university life, but having the contacts of the best writing service can be really beneficial if you need immediate writing.
Hence, the experts at OUR WEBSITE are here to assist you. We can provide writing services to help you in completing your writing tasks on time.
Securing Your Valuables Before Going To University
When you initially start university, you'll need to focus on all of the good sides of the adjustment, such as meeting new people, seeing new places, and having new experiences. Nevertheless, if you live in shared housing, you must be concerned about protecting your valuables.
Safety tips include:
Always lock the room before leaving your campus living space.

Never let strangers enter your room if they are not representatives of the campus administration.

Try not to store valuables in the open view in your room.

Keep your financial assets (e.g., cards, jewelry) safely hidden from the outsiders' view.

Take your wallet with you.

In an emergency, make sure you have the contact information of people you may call for assistance.
The majority of students are uninformed of theft in their city or town until they become victims. Hence, before entering university, please acquaint yourself with OUR WEBSITE experts' advice and top safety suggestions to safeguard yourself and your valuables.